WHAT'S NEW
West Calgary Ring Road
The West Calgary Ring Road includes a new bridge over the Bow River, interchange construction on the Trans-Canada Highway at Valley Ridge Boulevard NW and at Stoney Trail. New interchanges will also be constructed at Old Banff Coach Road SW, Bow Trail SW, 17 Avenue SW and Highway 8. Motorists should expect delays in the project area.
For more project information, please visit
westringroad.ca
.
There are currently no advisories at this time.
Kicking Horse Canyon Construction
Phase 4 - Winter 2022/23
Construction continues on BC Highway 1 between Golden Donald Upper Road and Yoho Bridge (4 km east of Golden).
Until March 31:

Daytime and evening stoppages of up to 30 minutes
Overnight full closures from 10pm to 7am

After April 1:

There will be a full closure of approximately 5 days in early April (dates to be confirmed)
Alternative traffic route is via Highway 93S and Highway 95, with an additional driving time of approximately 1.5 hours.
For more information visit: Kicking Horse Canyon and always verify information on DriveBC before you travel.
________________________________
Visiting Alberta's Provincial Parks & Protected Areas
If you're visiting Alberta's Provincial Parks and Protected Areas, follow these rules for responsible recreation:
Check AlbertaParks.ca for advisories, and check the weather forecast before you leave.
Plan to visit early in the day to secure parking. Parking is permitted in designated areas only.
Research your destination and be prepared to be without cell service, especially in the mountains.
Bring proper footwear, extra layers of clothing, protection from the elements and insects, a flashlight or headlamp, adequate food and water, and a first aid kit.
Dogs must be kept on a leash at all times and their waste must be packed out or buried.
Leave no trace. Do not pick or collect wildflowers or other vegetation, including deadfall. Do not litter; this includes cigarette butts, seed shells and tissue.
Be BearSmart. Carry bear spray year-round and know how to use it.
Campfires are only permitted in designated facilities. Never leave your campfire unattended. Ensure it is completely out before retiring for the night or leaving your campsite. Soak it, stir it and soak it again. Check Alberta Parks for fire bans or restrictions.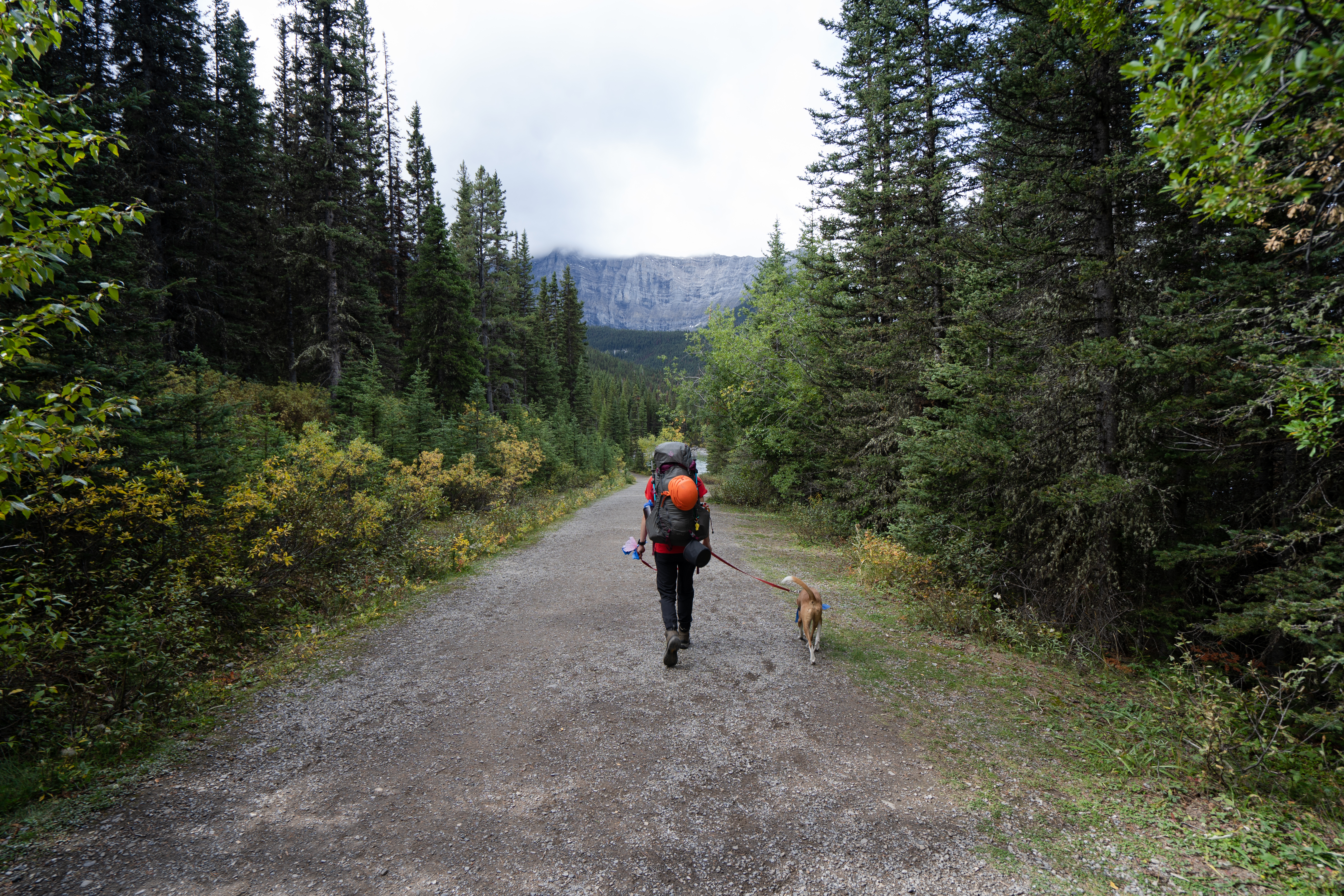 My Cameras
Please login to customize My Cameras.
To add to My Cameras View:
Map page - Click on a camera icon on the map, then click the "My Cameras" button at the top of the camera popup. Select from the Camera View list to add or de-select to remove.
Camera page - Click on the three dots icon below the camera image to access the "My Cameras" option. Select from the Camera View list to add or de-select to remove.