WHAT'S NEW
We've made changes to our mobile app!
Update or download your mobile app for free from either iTunes or Google Play.
If you've registered for My 511, your personalized options are now available across both the website and your mobile device! Create your favorite routes on either platform and they will be available. Save your favorite cameras for quick viewing.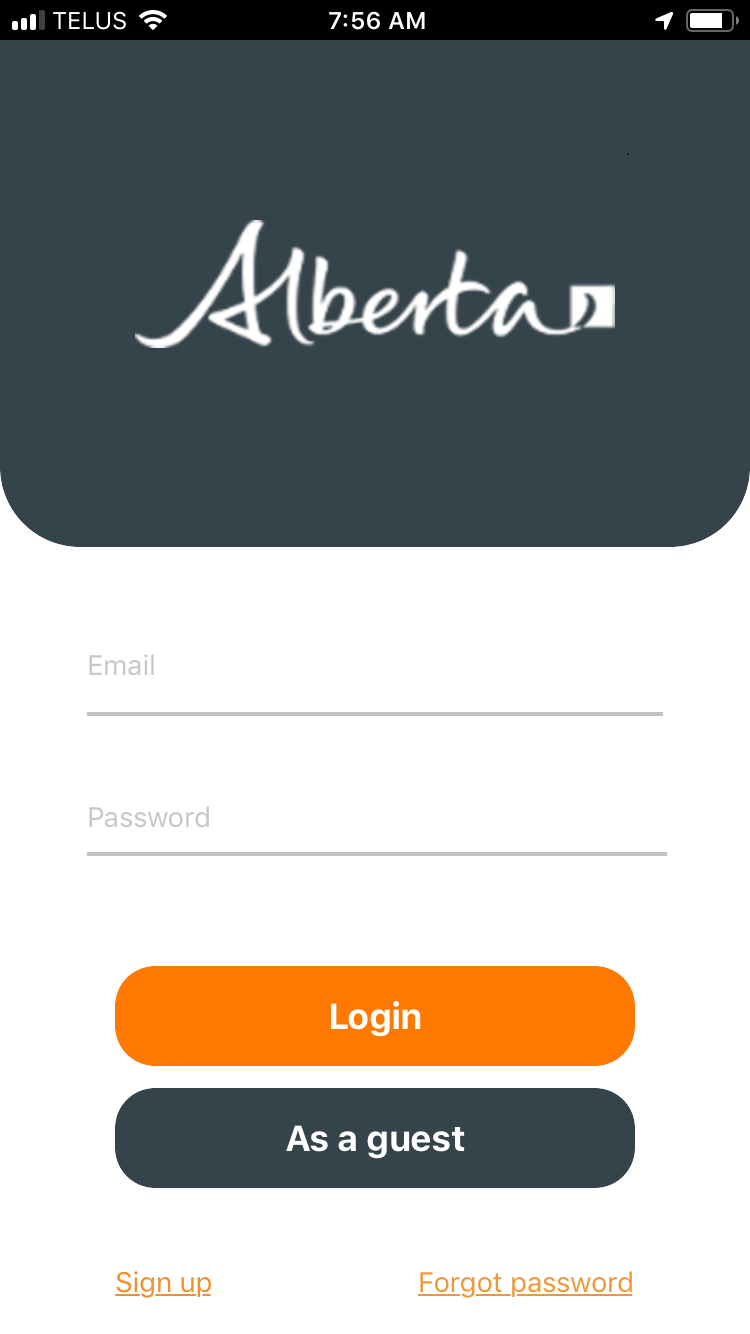 Detailed road conditions are also available. Simply long press the portion of highway that you want details for. Both the primary and any applicable secondary or visibility restrictions will appear in a pop up window.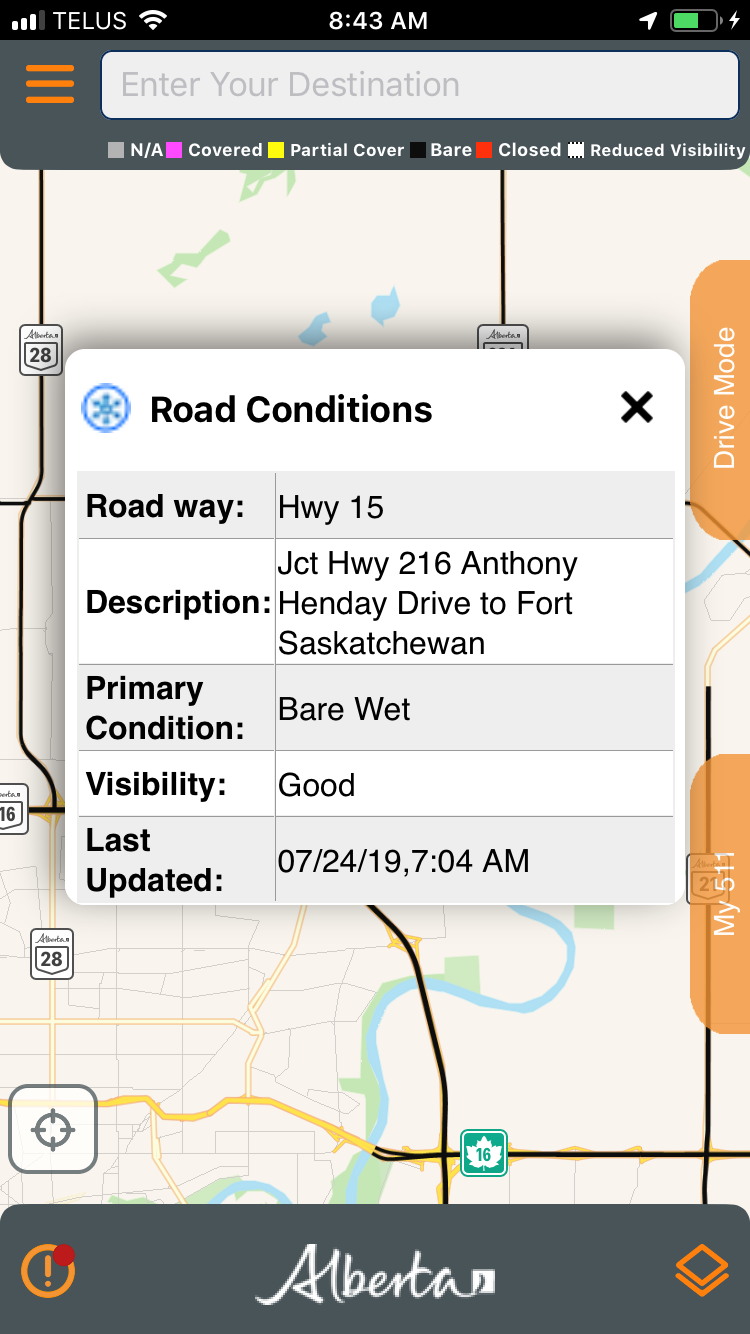 There are currently no advisories at this time.
Peace River Bridge Project
To monitor the launching of the girders to the next pier, one lane of existing bridge will be CLOSED from 10:00 pm, Sunday, October 20, to 1:00 am, Tuesday, October 22. Traffic will be accommodated by alternating the direction of travel within the area of the closed lane. Traffic will be controlled with traffic signals. The timing of the lane closure may be adjusted/lengthened if the contractor encounters challenges.
Safer Winter Highways

Highway 40, north of Grande Cache

Highway 40, 26.5 km north of Grande Cache, is being affected by a landslide. Motorists on Highway 40 should be prepared for short delays as traffic is reduced to one lane 2.65 km south of Sheep Creek Road. The speed has been reduced to 50 km/h in the area and temporary traffic signals are controlling traffic. This lane closure is expected to remain in place for some time due to the damage to the road and the substantial repairs required.