Newsroom
---
Bridging the gap for heavy truck traffic
The Government of Alberta is improving access for trucks carrying heavy loads through major industrial areas north of Edmonton.
Budget 2018 includes a $90-million investment in the Highway 38 bridge across the North Saskatchewan River, south of Redwater, that will be upgraded to carry heavy and oversized loads. The new bridge will establish a critical link in Alberta's High Load Corridor, saving heavily loaded trucks about 200 kilometres of travel.
"This river crossing will save time and money as these critical loads travel into and come out of our northern regions. The new bridge will become a major component of the High Load Corridor and will help the energy sector become more competitive."
"World-class infrastructure for the movement of goods and services is critical for current industry and for attracting new investments for the diversification of Alberta's energy economy. Alberta's Industrial Heartland Association is pleased that the Government of Alberta is prioritizing this project and is investing in key transportation corridors in Alberta's Industrial Heartland."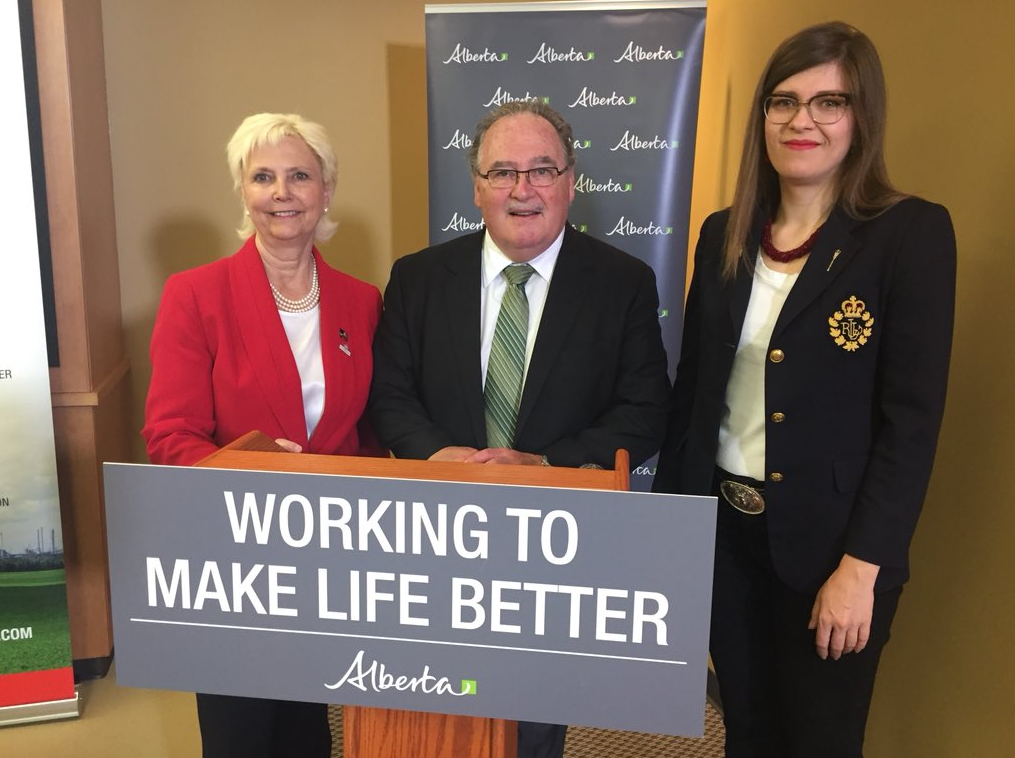 Alberta Transportation expects planning and design to begin in 2018 and there will be additional highway improvements in the area as well.
Quick facts
Approximately 2,000 vehicles cross the Highway 38 bridge every day.
In 2016, 401 heavy loads travelled through the existing High Load Corridor, about 200 kilometres to the east.
Carriers will save an average of $10,000 per trip compared to the existing route.
The new structure will be able to accommodate loads of more than 200 tonnes.
The project will support 265 direct construction jobs and 190 indirect jobs in associated industries.
511 Alberta has updated its platforms of website, phone and mobile app to provide a greatly enhanced service to its users
Since its launch in 2013, 511 Alberta has actively sought out feedback from its users regarding their experience and how they could improve their service. With this update and redesign, 511 Alberta has incorporated some of the most commonly requested features from members of the public and stakeholders.
The following videos highlight some of the exciting new features of the 511 Alberta system.
The new platforms employ responsive design to provide an optimal experience across all devices, and are supported by native applications for both Apple iOS and Android. The new app is now available for free download from either iTunes or Google Play.
Tutorials outlining some of the new features, including the mobile app and Citizen Reporter, can be found under the About tab.