WHAT'S NEW
Snowplow locations are now available on the 511 Alberta mobile app!

In addition to the other features available on the mobile app, we've added the locations of active snowplows and maintenance vehicles across the province.
From the menu option in the bottom right hand corner of the app, you can toggle on or off, the features that you want to see.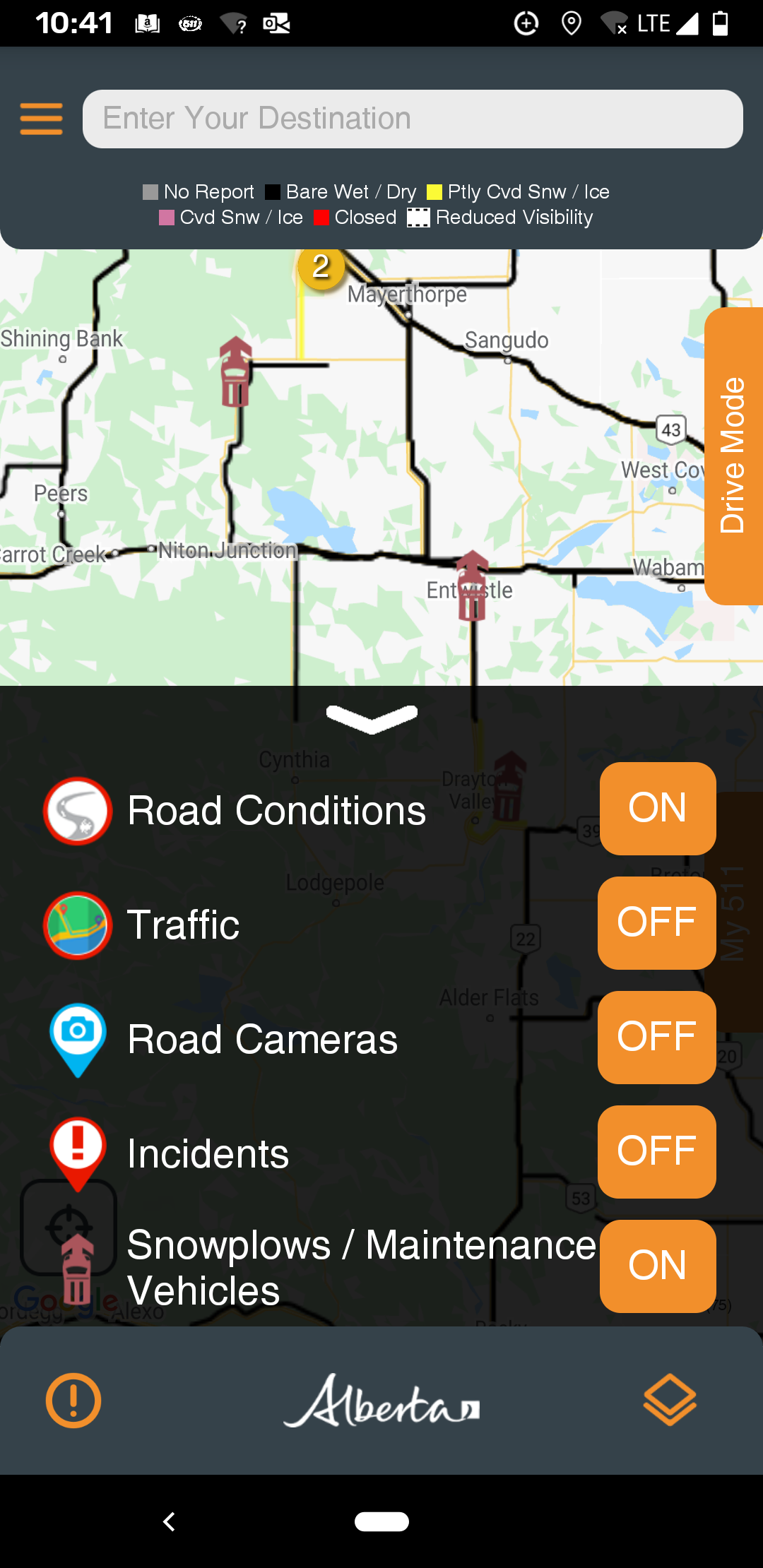 We've also added the option of an audible proximity sensor, that provides a voice alert when a snowplow is detected within a certain range. This feature can be toggled on or off without affecting the ability to see the locations of snowplows on the map screen.
From the hamburger menu in the top left hand corner, select the Settings option. Turn on or off the "snowplow alerts" option.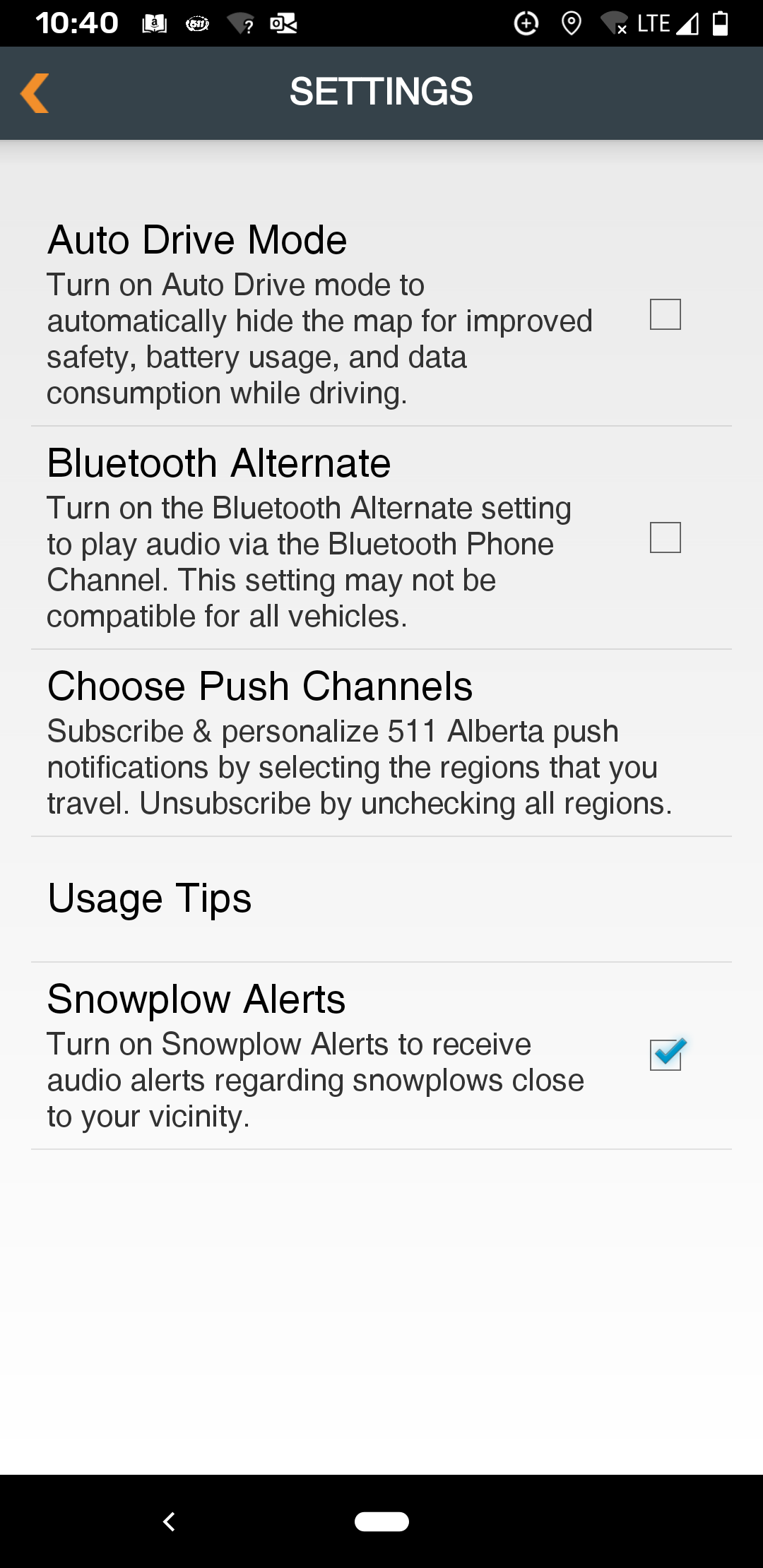 There are currently no advisories at this time.