WHAT'S NEW
South Bow River Bridge

The Government of Alberta will replace the existing eastbound bridge over the Bow River on Southeast Stoney Trail in Calgary, widen the westbound bridge and build a new, stand-alone pedestrian bridge.
Stoney Trail is a major trade corridor for the movement of people in Calgary, and goods throughout southern Alberta. Approximately 53,000 vehicles travel the Bow Bridge daily.

For more information about this project visit: https://www.alberta.ca/south-bow-river-bridge.aspx.
Southwest Calgary Ring Road

The Southwest Calgary Ring Road will be built between Highway 8 (near Elbow Springs Golf Course) and Macleod Trail S.E. The project includes reconstruction of Glenmore Trail between Sarcee Trail and east of 37 Street S.W. It consists of 31 kilometres of six- and eight-lane divided highway, 14 interchanges, 47 bridges, one road flyover, one railway crossing (flyover), one culvert set, one tunnel, as well as three river crossings over the Elbow River and Fish Creek. For more details, please visit http://www.swcrrproject.com/.
West Calgary Ring Road
The West Calgary Ring Road includes a new bridge over the Bow River, interchange construction on the Trans-Canada Highway at Valley Ridge Boulevard NW and at Stoney Trail. New interchanges will also be constructed at Old Banff Coach Road SW, Bow Trail SW, 17 Avenue SW and Highway 8. Motorists should expect delays in the project area.
For more project information, please visit
westringroad.ca
.
There are currently no advisories at this time.
Kicking Horse Canyon Construction - Phase 4
Construction on BC Highway 1 between Golden Donald Upper Road and Yoho Bridge (4 km east of Golden) continues. From January 4 through April 2022, the highway will be open with 30-minute stoppages. These stoppages will generally occur between 9am to 3pm and 6pm to 10pm. There will also be overnight full closures (10pm to 7am) nightly. The alternate route of Highway 93S and 95 will be available during closures. For more information visit:
https://www.kickinghorsecanyon.ca/construction/traffic-management/.
See Construction/Traffic Notifications for details and always verify information on DriveBC before you travel.
Visiting Alberta's Provincial Parks & Protected Areas
If you're visiting Alberta's Provincial Parks and Protected Areas, please follow these essential steps for responsible recreation:
Check for advisories on www.AlbertaParks.ca and the weather forecast right before you leave.
Visit early in the day, so you can head somewhere else if a parking lot is full. Parking is permitted in designated areas only.
Research your destination and be prepared to not have cell service, especially in the mountains.
Bring proper footwear, extra layers of clothing, protection from the elements and insects, a flashlight or headlamp, adequate food and water, and a first aid kit.
Dogs must be kept on a leash at all times and their waste must be packed out or buried.
Leave no trace. Do not pick or collect wildflowers or other vegetation including deadfall. Do not litter; this includes cigarette butts, seed shells and tissue.
Be BearSmart. Carry bear spray year-round and know how to use it.
Campfires are only permitted in the facilities provided. Never leave your campfire unattended. Ensure it is completely out before retiring for the night and before leaving your campsite. Soak it, stir it and soak it again. Always check AlbertaParks.ca/FireBans for current fire bans or restrictions.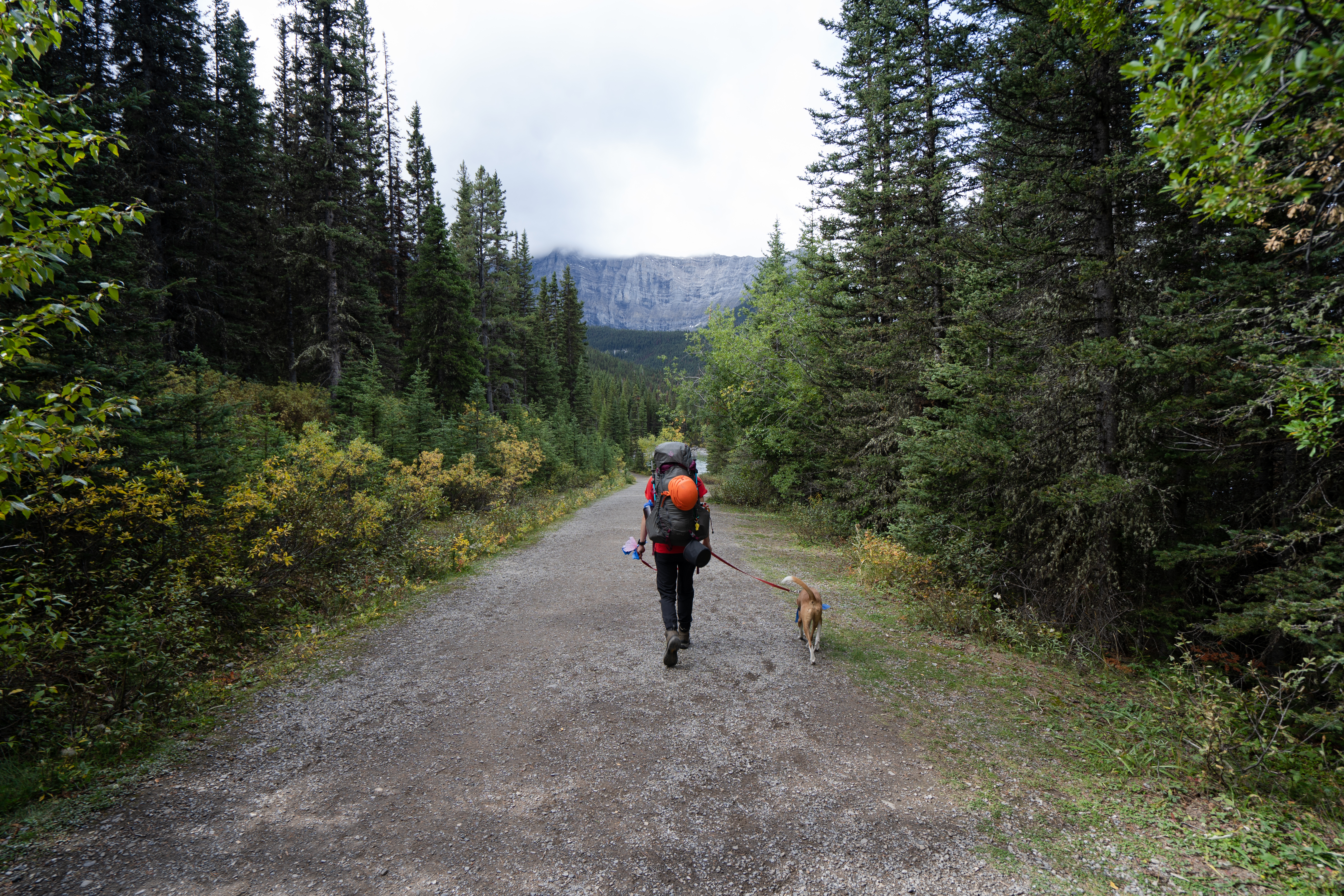 Marker Clustering